1Broaband, Now Available at Legarda Suites!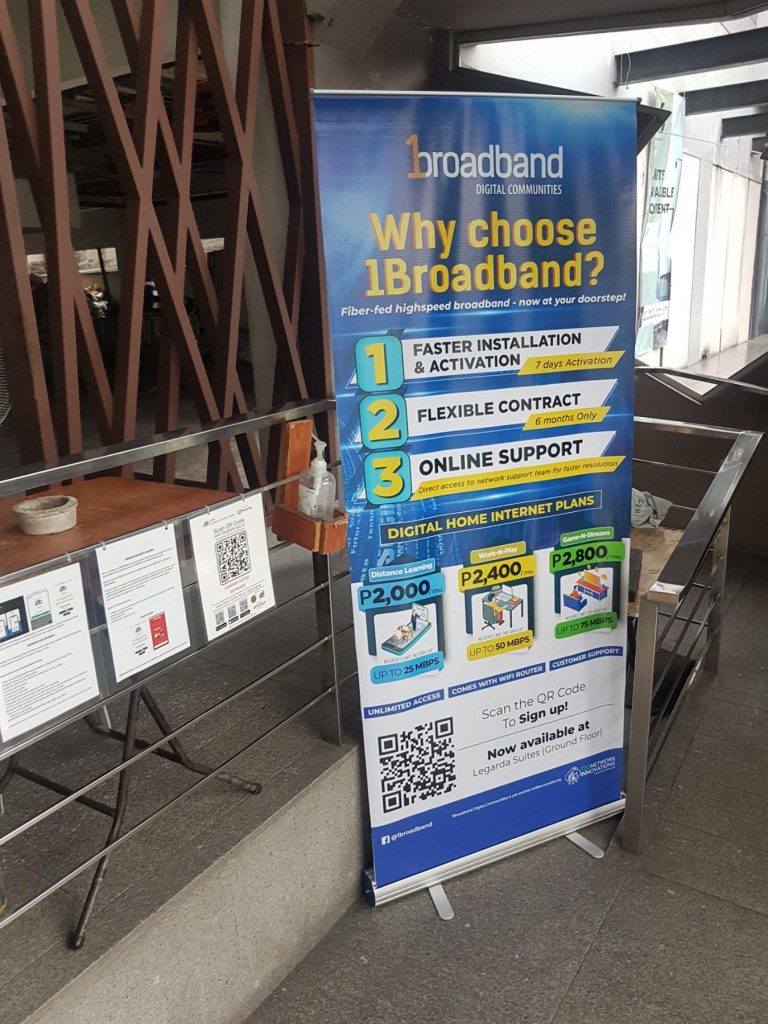 Legarda Suites is a professionally managed residential property strategically located along Legarda Street in Sampaloc, Manila. And in the new normal, connectivity is no longer an option, but an actual need – especially for the tenants of Legarda Suites.
To support the need for a strong and reliable internet connection for the tenants of Legarda Suites, 1Broadband is there to the rescue! 1Broadband rises to the increasing demand for better broadband to sustain remote work, e-learning, and on-demand entertainment. Powered by T2G Network Innovations, which aims to offer community digital transformation programs to different business districts and residential areas, 1Broadband provides faster installation and activation, flexible and shorter lock-in contract, faster resolution, and online support availability. Tenants of Legarda Suites can choose from different packages, depending on their connectivity needs.
1Broadband is NOW wired-ready and 100% ready to support Legarda Suites. Get connected in an increasingly digital new normal. Sign up TODAY and experience the internet service you deserve!