T2G Network Innovations Partners with Zscaler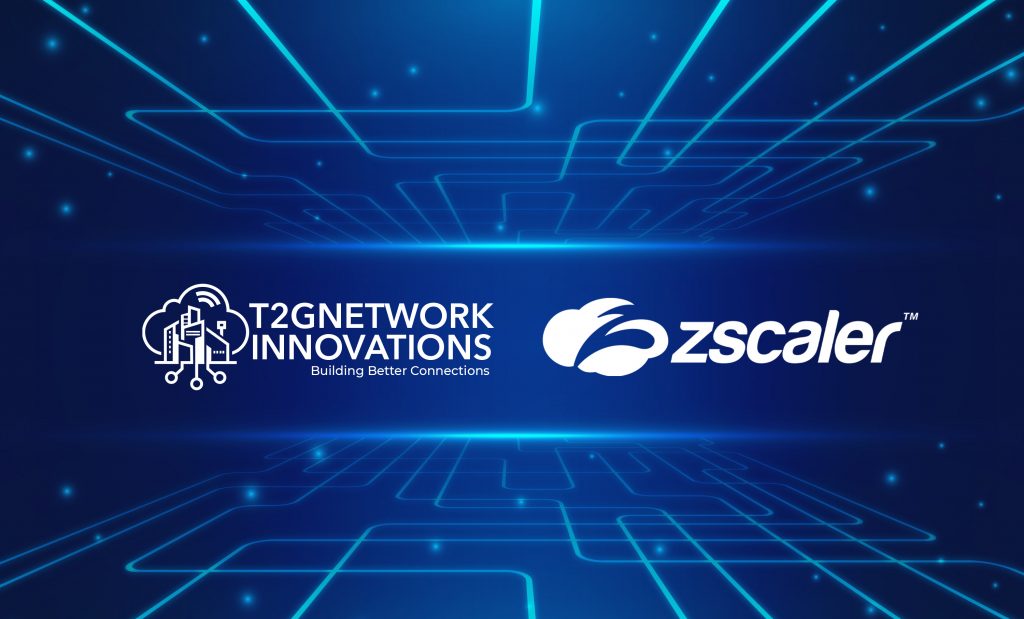 T2G Network Innovations has partnered with Zscaler, a leading cloud security company that provides a range of cloud-based security solutions to businesses and organizations from different industries. With this partnership agreement in place, T2G will be able to integrate Zscaler's advanced cloud security solutions into its network infrastructure offerings.
Zscaler, creator of the Zero Trust Exchange platform, uses the largest security cloud on the planet, enabling its partners to navigate their business in the digital space through a simpler, faster, and more productive experience. Their cloud security solutions are designed to protect users and devices from a range of cyber threats, including malware, ransomware, and phishing attacks.
T2G Network Innovations core has always been to provide innovative and secure network solutions to businesses in the Philippines, big or small. By partnering with Zscaler, T2G will now be able to offer advanced cloud security solutions that will help their roster of partner clients to protect their networks from increasingly sophisticated cyber threats, especially in today's highly digital environment.
T2G Network Innovations and Zscaler working together is a significant step forward to expanding both companies' offerings and reaching new customers.
Empower your people with fast, secure, and reliable access to the internet, SaaS, and private apps with the industry's most comprehensive security service edge (SSE) platform.  Contact us today to learn more!