How Will Tech Trends For 2022 Shape Our Future?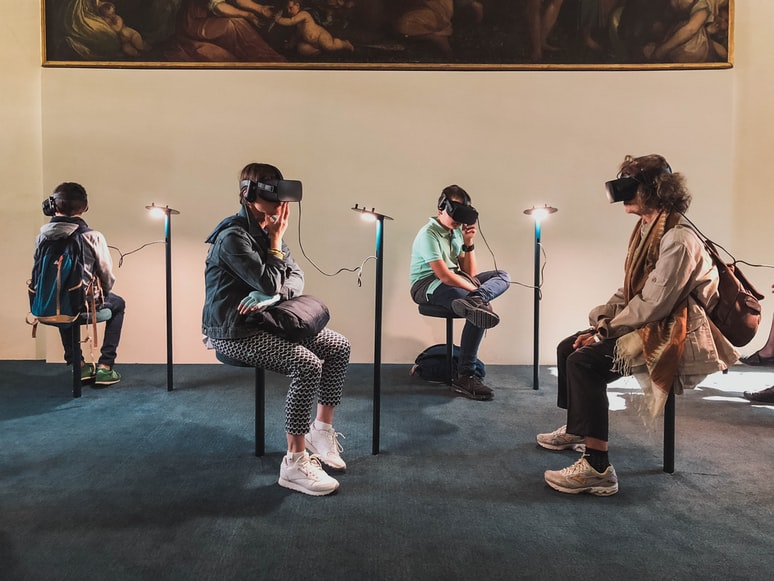 2022 is a promising year for technology and innovation. As we welcome another year, we reflect on everything that we have learned over the previous year and project how the new tech trends will affect our future.
Technology research and consulting company, Gartner, highlights significant technological trends for businesses. This year's list includes strategic themes that will help CEOs to achieve growth, digitization, and efficiency — while also establishing CIOs and IT executives as strategic partners inside the company.
10 technology trends in 2022
By addressing common business concerns faced by CIOs and IT leaders, the top strategic technology trends will advance digital capabilities and generate success. The following are the 10 tech trends for 2022, according to Gartner:
The data fabric enables the flexible and robust integration of data sources across platforms and business users, ensuring that data is accessible regardless of where it resides.
The data fabric can learn and actively indicate where data should be utilized and altered through analytics. This might result in a 70% reduction in data management efforts.
Cybersecurity mesh is a modular design that enables the integration of widely dispersed and different security services.
Cybersecurity mesh enables best-of-breed, stand-alone security solutions to work together to enhance overall security while relocating control points closer to the assets they are supposed to safeguard. It can validate identity, context, and policy adherence across cloud and noncloud contexts rapidly and reliably.
3. Privacy-Enhancing Computation
Privacy-enhancing computing ensures the secure processing of personal data in untrusted contexts – a requirement that is becoming increasingly crucial as privacy and data protection regulations evolve and consumer concerns rise.
Privacy-enhancing computing makes use of a number of privacy-protection strategies to extract value from data while still complying with regulatory constraints.
4. Cloud-Native Platforms
Cloud-native platforms are technologies that enable you to create robust, elastic, and agile application architectures – enabling you to adapt to fast digital change.
Cloud-native solutions improve on the traditional lift-and-shift approach to cloud computing, which misses out on cloud benefits and complicates maintenance.
5. Composable Applications
Composable apps are constructed from modular business components.
Composable applications simplify the process of reusing and reusing code, reducing the time required to market new software solutions and unlocking business value.
Decision intelligence is a pragmatic strategy for enhancing corporate decision-making. It conceptualizes each choice as a collection of processes and uses information and analytics to inform, learn from, and refine judgments.
Through the application of augmented analytics, simulations, and artificial intelligence, decision intelligence may assist and enhance human decision making and, perhaps, automate it.
Hyperautomation is a systematic, business-driven methodology that focuses on swiftly identifying, validating, and automating as many business and information technology activities as feasible.
Scalability, remote operation, and disruption of business models are all enabled through hyperautomation.
AI engineering automates data, model, and application upgrades in order to speed the delivery of AI.
When combined with robust AI governance, AI engineering will operationalize the delivery of AI, ensuring that it continues to provide value to the company.
Generative AI learns about artifacts through data and develops novel new things that are similar to but not identical to the original.
Generative AI has the potential to generate new types of creative output, such as video, and to speed research and development cycles in a variety of sectors, from medical to product development.
Total experience is a corporate approach for accelerating growth by integrating employee experience, customer experience, user experience, and multiexperience across numerous touchpoints.
Through holistic management of stakeholder experiences, whole experience may increase consumer and employee confidence, happiness, loyalty, and advocacy.
A Quest for the 'Metaverse'
While Meta, the parent company of Facebook, made the most news with its entrance into the metaverse — a hypothetical shared environment where individuals may socialize in virtual reality – the other digital titans will follow after.
According to Rolf Illenberger, CEO of virtual reality software firm VRdirect, 2022 will be a "race into the metaverse" as huge technology companies compete for a piece of a growing industry. Google, Microsoft, and Apple may develop their own metaverse headsets and operating systems, similar to their PC and smartphone counterparts. (The extent to which this collection of walled-off virtual habitats will be "meta" is unknown.)
How Tech Trends Influence Digital Businesses
You can grow and expedite your organization's digitization by launching innovative new-technology solutions in this area. These technological advancements enable you to adapt to the accelerating speed of change by swiftly developing apps that automate business processes, optimize artificial intelligence (AI), and enable faster, more intelligent judgments.
By leveraging on critical technology developments in this industry, you may activate IT force multipliers to help you gain new business and market share. By combining these trends, you can optimize value generation and strengthen your digital capabilities.
Whether it's your network security needs, premium enterprise broadband requirements, connecting remote branches, and more, T2G Network Innovations will relentlessly bring you digital business solutions that go #ConnectivityandBeyond.
T2G Network Innovations, Inc. delivers fully-managed WAN services to centralize branch business applications, broadband, security, and communication productivity.
We are the first and the only service provider in the country to offer a network-as-a-service model. Each activation requires no hardware or software investments, giving guaranteed cost savings yet boost productivity at the branch edge.
Visit t2g.net.ph to learn more!