Streamlining Communications: Top Business Benefits of VoIP Telephone System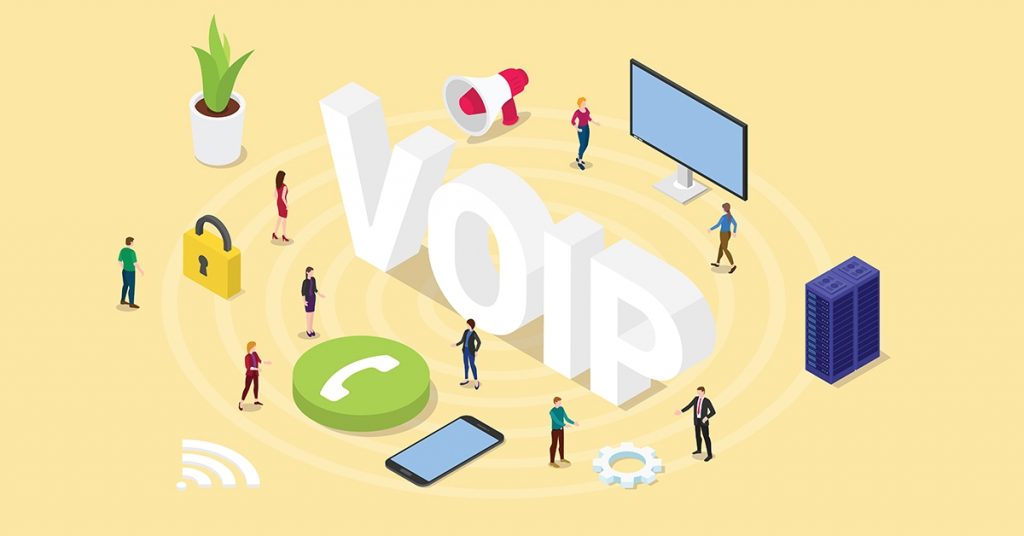 According to Statista, businesses in the United States saw a surge in VoIP utilization between 2010 and 2018, adding over 35 million VoIP lines or a total of 41.6 million within eight years. 
The biggest adoption of VoIP services was during the period of 2008 to 2012 by small and medium enterprises (SMEs) but growth remains steady to this day. Additionally, SMBs will likely grow more than 15% in the VoIP market by 2025. 
These figures suggest how beneficial VoIP is and how businesses' shift towards VoIP can happen rapidly across industries.
VoIP, or "Voice over Internet Protocol," enables you to place and receive phone calls over the internet rather than a traditional phone line. 
As a result, VoIP is a far more powerful way to communicate because users can place calls from dedicated handsets, from desktops, from laptops, or even from a mobile app.
Today, VoIP telephone system proves to be most essential as current business trends call for remote and flexible work setup while staying involved in all the operations. 
So how can VoIP help your company? Let's explore the ways it benefits businesses today.
Compared to traditional phone lines which require installing expensive infrastructure, VoIP solely relies on the internet to make or receive calls, making domestic and long-distance calls cheaper overall. Moreover, you can choose from a wide and flexible range of solutions. This also eliminates cost of training personnel and the physical space to hold communications systems. Simply pay a monthly fee to your service provider to enjoy extremely effective hosted VoIP.
A traditional phone system usually runs to a home or business assigned to its own phone number. Any movement that takes place then becomes a trial of remembering the right codes or keys to dial on your phone. Not to mention, time-consuming. With VoIP however, you can carry your communications infrastructure anywhere that you go. All you need is Internet or IP connectivity.
[convertkit form=1530519]
VoIP offers a huge degree of flexibility as far as voice communications are concerned. With VoIP, you can integrate your systems with a host of other applications your business may be using such as email services, social networking, web browsers, instant messaging services and so on. You can even have a button on an email that allows you to place a voice call.
One of the most common misconceptions on VoIP is when the internet stops working, so does the ability to make calls. You can avoid this by call-forwarding, one of the valuable features of VoIP phone systems. 
You can choose where and how your calls are forwarded so don't have to lose productivity because of local power outages or weather-related events. The office phone can't be answered? Your mobile device or laptop can.
T2G's EKHOS is here for you!
EKHOS, the country's first cloud-enabled business voice service, offers simple, affordable, yet advanced unified communications that will help improve collaboration, productivity, increase mobility to enhance over-all customer experience!
Want to eliminate your phone bills, receive simultaneous calls while allowing outgoing calls anywhere nationwide at predictable rates? Talk to us now!